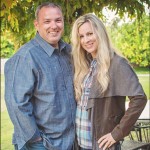 About Matt Dunshie: The valley is an ever growing market. What used to be considered the outskirts is now considered prime location by many. I have the knowledge of the entire valley that buyers and sellers are looking for. Real Estate is my business. My family has been in the Arizona real estate business for over 30 years. Much of what you see today in the valley was just open desert and orchards years ago. When you are looking for professional service from people you can trust, call us. I am an Arizona native living in Las Sendas, a hardcore Dave Ramsey fan and firm believer that my clients are my business.
Please someone help me find a buyer for this! I would love to see & explore this site……(Professionally speaking).
This Arizona Property is a decommissioned Titan 2 Missile Base. Underground Missile Silo and Launch Command Center.